David Seaman's "Pizza-gate" reporting, on the CHILD RAPE, CHILD TRAFFICKING, SEXUAL/SATANIC MURDER rings in and around Washington D.C. that have been CORRUPTING and DEGENERATING "our" government
have hit too close to home for The evil "Powers that Be" ('TPTB'), so right on cue GOOGLE, which owns and runs YouTube, is trying to CENSOR Mr. Seaman's voice right out of existence by issuing him a nasty video TAKE DOWN letter.
If we haven't said it before, we will say it now: JUDAISM is BASED on DESTROYING ANYTHING outside the world of Judaism's CLOSED-LOOP mental masturbation "universe revolves around us" judeo supremacism....
and "destroying anything outside the loop of Judaism's closed-loop 'scholarly' Talmudic circle-jerk" is best achieved by KILLING non-Jews and DESTROYING their tribes, kingdoms, and nations, which in turn is best achieved by using DIVIDE & CONQUER tactics to destroy their (Jews) enemies; -
- through the SOWING OF CONFUSION, DISCORD, envy, hate, jealousy, fear & loathing-
which is best achieved by DECEIT, DECEPTION, LIES, BRIBERY and BLACKMAIL, EXTORTION, terrorizing potential opponents.
So even as there are
REAMS
of evidence to support the contention that
JEWS ARE WAGING SYSTEMATIC WAR to DESTROY America
and, indeed,
"New World Order"
advocates
PROUDLY BOAST that they are trying to SUBORDINATE ALL NATIONS to a "one world government"
a system that, quite simly, will NOT have to listen to AMERICAN VOTERS (much less the voters in smaller nations) - exactly as the EU head - Junkers? - is an UNELECTED, ECONOMIES KILLING, mass-immigration instigating dictatorial decrees issuing EU DESPOT autocrat -
...yet AMERICANS ARE PUZZLED at what exactly is happening
-
BECAUSE the ENTIRE AMERICAN BELIEF SYSTEM,
our "cultural Zeitgeist" IS BASED on the HEBREW, JEWISH BIBLE (and its greco/roman spin-off, the New Testament bible) - which, while it APPEARS to be about "MORALITY" and "divine virtue" in actual fact - and sitting right there in cold, cruel black-&-white, in the pages of the bible for all to see - we have a "divine g-o-d" who MODELS HIMSELF on a HUMAN DESPOT TYRANT,
for example the Jew god Yahweh BRAGS ABOUT KILLING EGYPTIAN CHILDREN - exactly as the bible ITSELF CONDEMNS Pharaoh and Herod for issuing CHILD-KILLING ORDERS !!
MAX KEISER on Alex Jones InfoWars: the BIGGEST "FAKE NEWS" of them all is the GOVERNMENT's PROPENSITY to LIE about ECONOMIC & FINANCIAL NUMBERS !!
Mr. Keiser is absolutely correct about that, but this short video falls miles short of just how deep, systematic, pervasive, and OBSCENE government + corp. whore media ECONOMIC LIES and FINANCIAL REPORTING ATROCITIES are....
Indeed, Mr. Keiser HAS NEVER QUITE FIGURED OUT that "the Fed" is a JEWISH OWNED, JEWISH CONTROLLED, and JEWISH RUN global FINANCIAL EXTORTION & ECONOMIC RAPE "war by other means" CRIMINAL SLUSH FUND - despite the names GREENSPAN, BERNANKE, YELLEN, FISCHER and others ALL being LYING JEW SHYSTERS at the top of "the Fed" for the past 3 dozen years! NOR does Mr. Keiser seem to notice that GODDAMN-SACHS, WELLS FARGO, CITI-'bank' and even WASP named JP Morgan/Chase bank is/are ALL JEWISH FINANCIER CONTROLLED.
For his part, while ALEX JONES PERFECTLY WELL KNOWS that the ROTSCHILDS and their TALMUDIC JEWISH allies and partners in crimes - the WARBURGS, SCHIFFS, GOLDMANS, LEHMANS, BEARS, STEARNS, SACHS, LAZARDS, OPPENHEIMERS, MONTEFIORES, DREXELS, own, run "the Fed" - not only has "Pizzagate" CHILD TRAFFICKING & RAPE RINGS "dropped off" Mr. Jones' radar in the past 2 weeks... but so too have
THE FED and
the MOSSAD perpetrated 9/11 TREASON, FALSE-FLAG TERROR ATTACKS
the JEWISH instigated TERROR WARS to "TAKE OUT" LIBYA & SYRIA.. using HIRED proxy ARMIES of SAUDI & TURKEY RECRUITED "isis" TERRORISTS as the CENTERPIECE of "U.S." "FOREIGN POLICY over the past 8 years....
they've all DROPPED OFF of Mr. Jones radar over the past weeks and months!!
Alex Jones knows full well that GEORGE SOROS & the CFR and the ROTSCHILDS are all SYNONYMOUS:
and that it was these EVIL JEW BILLIONAIRES and their "CFR" think-tank behind the HILLARY CLINTON, VICTORIA NULAND INSTIGATED UKRAINE COUP and subsequent CIVIL WAR to "ethnically cleanse" Russian speaking Ukrainians from eastern Ukraine - this is an image-capture from his website!
The evil JEW BILLIONAIRES INSTIGATE WARS, hire MASS-MURDERERS to EXTERMINATE PEOPLE, and add stock to their supply of SEX SLAVES for the worldwide pedophilia and Satanic murder cults
As we just said, ALEX JONES KNOWS DAMN WELL that SOROS and the ROTSCHILDS and the CFR and "the Fed" ARE ALL SYNONYMOUS - interchangeable faces of the same GLOBAL EXTORTION & genocidal MASS-MURDER racket - yet they are all WHITEWASHED OUT of the pages of Infowars lately....
The JEW FINANCIERS have been PROFITING FROM the death, destruction, misery, TORTURE, & degradation of the HUMAN CHATTEL SLAVE TRADE for... 25+ CENTURIES... INCLUDING TODAY....
PUTTING HAPPY, SMILING FACES on... HUMAN TRAFFICKING, child rapes & torture;
DESTRUCTION OF NATIONS, DESTRUCTION of economies...
and SPREADING MISERY, SQUALOR,
and DEATH ALL OVER planet earth
is what they do
(and they're really good at it, in their demonic, well polished, oh-so-civilized manner)
DAVID BROCK ADMITS, ACKNOWLEDGES that he wrote HIT PIECES, SMEARING Congressional Witness ANITA HILL when Ms. Hill testified before Senate confirmation hearings that SUPREME COURT JUSTICE NOMINEE CLARENCE THOMAS has verbally abused her with sexual innuendo while she worked in his office - sexual harassment - but NOW tells us that, since he departed as a LYING PROPAGANDA HATCHET-MAN for the (then anti-homosexual) REPUBLICAN PARTY, we should NOW TRUST HIM as the... lying, PROPAGANDA HATCHET-MAN for the blatantly homosexuality and AGGRESSIVE SEXUAL HARASSMENT of YOUNG CHILDREN advocating DEMOCRAT PARTY. Yep... "hidden" in the Democrat's "SEXUAL FREEDOMS!" agenda is... "the right" of OLDER children (if not adult men and women) to "HIT ON" and sexually harass vulnerable young children.
In such a CLEAR & PRESENT CLIMATE of OBVIOUS SEXUAL LICENSE and (homo-) SEXUAL AGGRESSIVENESS, is it at all unusual that Mr. BROCK'S PUBLICLY ACKNOWLEDGED HOMOSEXUAL LOVER, JAMES ALEFANTIS, is suspected of being a god in the D.C. area PEDOPHILIA, CHILD TRAFFICKING and SEXUAL ABUSE networks???
AMERICA'S SHINING ex-couple of the hour!
HE (David Brock, left) ADMITS that HE LIED and WROTE HIT PIECES
TRASHING Anita Hill during Senate Supreme Court confirmation hearings...
HE (James Alefantis, right) admits that he "J'aime Les Enfants" = "I LOVE CHILDREN"
- and runs a pizza place with pictures of NAKED ADULTS holding the severed heads of DECAPITATED CHILDREN painted on the walls ???!!!
ALEX JONES KNOWS FULL WELL that GEORGE SOROS
is the JEW MONEY POWER behind DAVID BROCK's "MEDIA MATTERS" - but won't forcefully make that case to his viewing audience??!!
---------------------------------------------------------------------------------
NOW LET's TIE IT ALTOGETHER:
hiding behind a FACADE of "Liberal Democrat" & "progressive, populist,"
"doing what is good for the little people" the WHOLLY OWNED by BIG FINANCE "Democrat" Party is pushing FINANCIAL ATROCITIES and serial ECONOMIC RAPES like the "DEREGULATION, DERIVATIVES, & OUTSOURCING" pushed by BOB RUBIN, GODDAMN-SACHS, and WALL ST. in the late 1990s, that led directly to the "BAILOUTS!" Sept. 2008 FINANCIAL CRISIS and $29 TRILLION and COUNTING in-your-face EXTORTION SCHEME we call "bailouts" - and while CLINTON CHIEF OF STAFF, OBAMA senior adviser, and HILLARY CAMPAIGN CHAIRMAN JOHN PODESTA was doing the BIG FINANCE economic RAPISTS' DIRTY WORK INSIDE the U.S. GOVERNMENT - as the head POWER-COORDINATOR of the ENTIRE DEMORAT PARTY - his brother was RACKING IN THE CASH as the "outside government" sidekick of the Podesta's INFLUENCE SELLING law firm/lobby racket!!
THERE THEY ARE !!
DAVID BROCK & LYNN ROTSCHILD together in one "high society" picture!
SELLING ALL the LIES, MASS-MURDER, HATE & DESTRUCTION
...
and
GENOCIDE treachery & treason they can get away with !!!!
ROTSCHILDS mansions... the setting for not one, but at least TWO MAJOR, 'blockbuster' HOLLYWOOD MOVIES on SATANISM !!
david brock - LYING PROPAGANDA SPIN-MEISTER, makes his "living" selling AMERICA & AMERICANS DOWN the RIVER to the zionazi GLOBALIST SLAVE TRADING genocidaires
David Brock the FACE forMANY of the FRONTS
promoting the JEWISH BILLIONAIRES' wars of
DEGRADATION, CORRUPTION,
SABOTAGE, SUBVERSION,
& abject DEGENERATION of America...
thanks, David, you vile SLIME-BALL !!
------------------------------------------
Alex Jones knows FULL WELL that the LYING "mainstream" CORPORATE WHORE MEDIA is OWNED & RUN by... anti-American JUDEO SUPREMACIST jew billionaires:
JAMES ALEFANTIS,
aka "JimmyComet"
posted this image off a museum size CHILD RAPE poster... as
'art'
on his social media page
...
of what appears to be the body of a naked young girl being sexually penetrated by a grown man.
we apologize for having to view (much less post) this awful
(even censored by that white rectangle) image
CHILD RAPE - COVERED UP by (UK) POLICE & national SECURITY AGENCIES (mi-5) -
so... the BRIT EMPIRE is FOUNDED on, and RUNS & revolves around the ability of their "elites" to get away with TORTURE, RAPE, & TERRORIZING of CHILDREN wtf ???!!!
wtf?
could a grown human man.. with a successful business...
even CONTEMPLATE TORTURING a NAKED TODDLER with an electric prod??!!
this below image captures
the nexus of the ZIO-NAZI,
worldwide BAIT & SWITCH war vs humanity:
pose as, PRETEND to BE HUMANITARIANS
& LOYAL CITIZENS concerned with the rule of law, equality, economic security, fair-play, justice,
while at all times SCHEMING to PERVERT, SEDUCE, CORRUPT, entice, degrade, DEGENERATE, and SUBVERT the ruling class as a means
to ENSLAVE the peons by EVERY MEANS of TERROR, EXTORTION, divide-&-conquer by WHIPPING UP HATE,
and of course by WAGING WARS - always the most efficient means of procuring news slaves to resupply your stock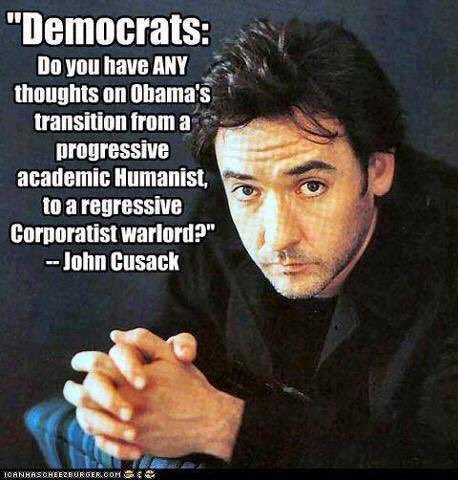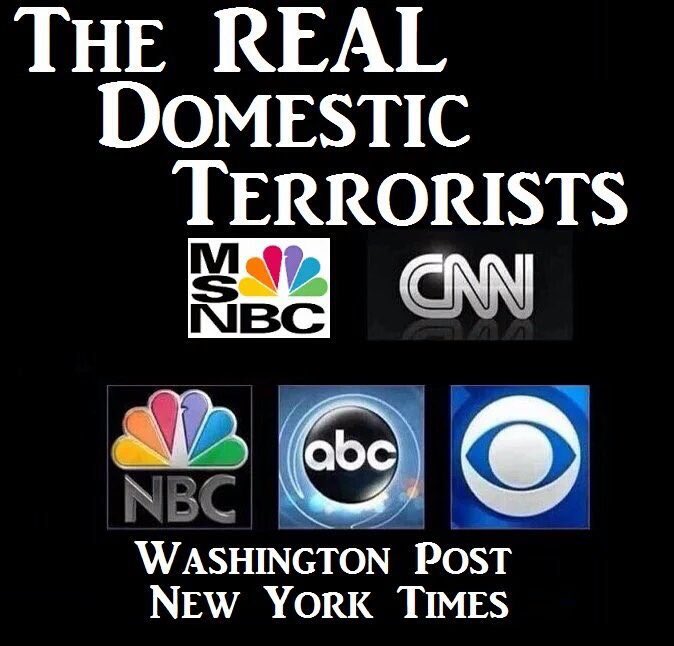 ========================================